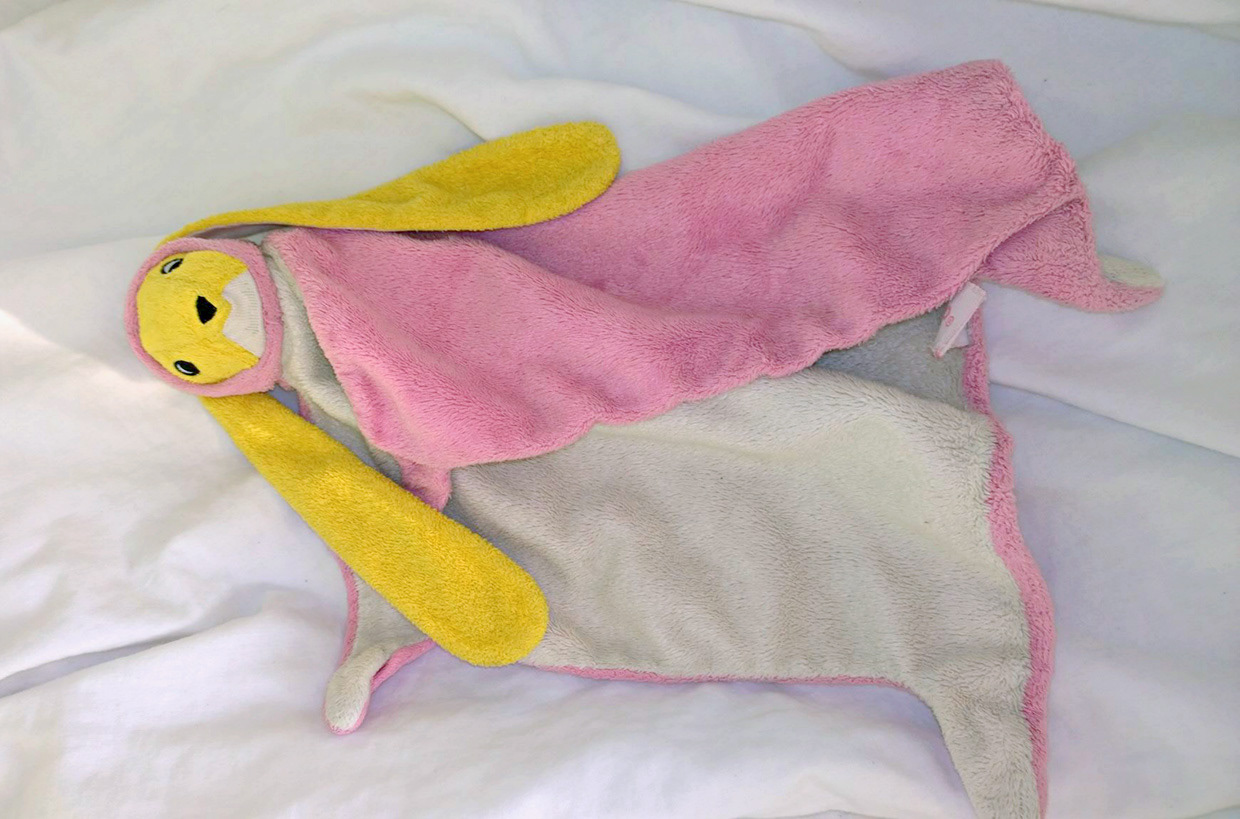 BEDTIME BUNNY

This is the truly loved bunny the child had to part with. The child had the bunny from the age of one month. For five and a half years it was along as support and assurance in all happenings in life. Then we got seriously ill, also the child.

We vacated the mould home and had to leave the bunny in the house. The child felt immense anxiety.

How will Bunny get along alone? Who will take care of him? Who will sleep with him?
Tässä on todella rakastettu pupu, josta lapsen oli pakko luopua. Pupu oli lapsella 1 kk:n iästä lähtien. Viisi ja puoli vuotta se kulki kaikissa elämän tapahtumissa mukana tukena ja turvana. Sitten me sairastuimme, myös lapsi itse vakavasti.
Lähdimme evakkoon homekodista ja pupu oli pakko jättää taloon. Lapsella oli valtava hätä.
Miten Pupu pärjää yksin? Kuka sitä hoitaa? Kuka sen kanssa nukkuu?