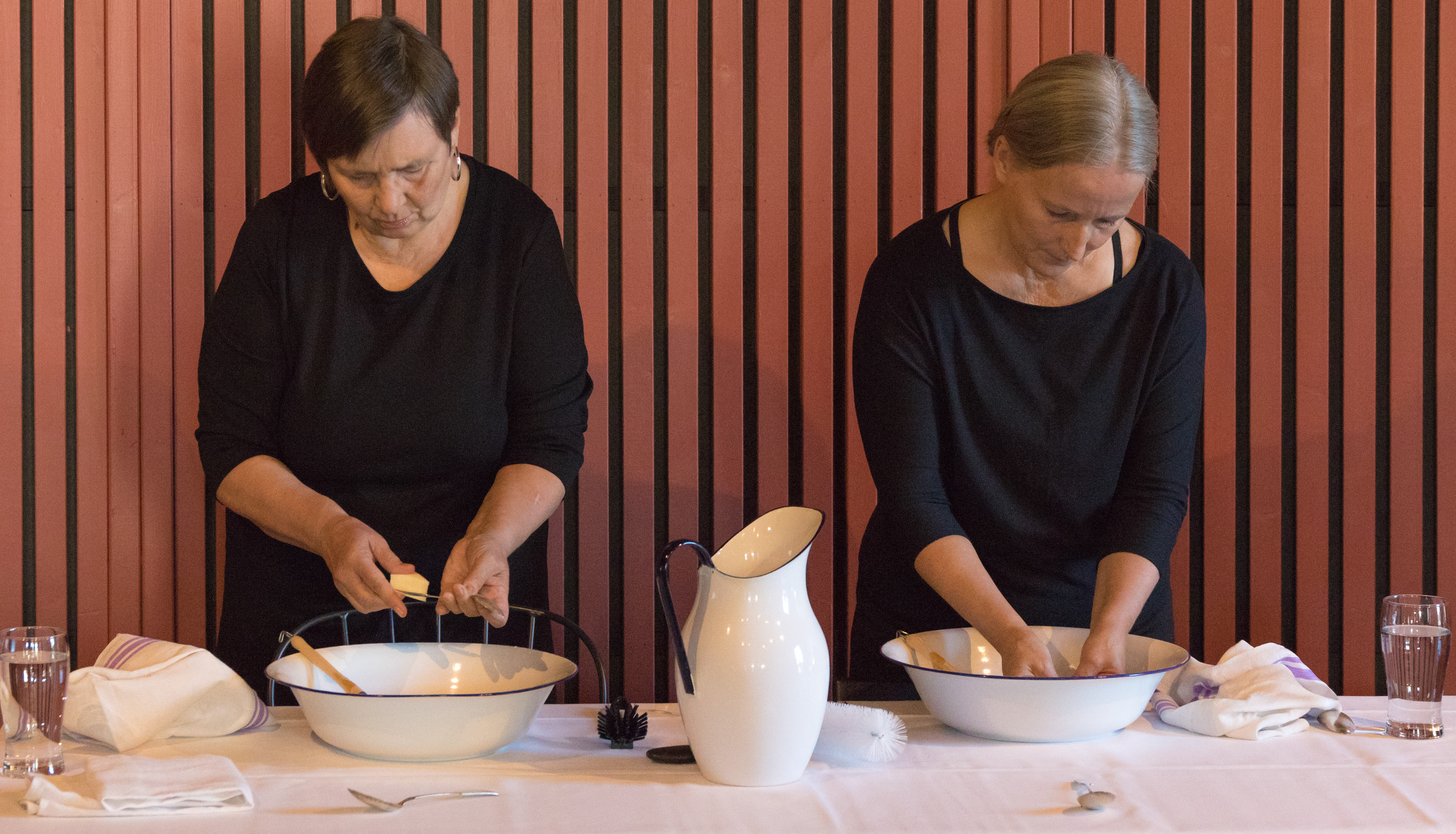 PESIJÄT (THE WASHERS)                                                                                                                                                  2017                                                                                                                                                                                       Group performance,

Pesijät (The Washers)

,
part of the project

Luottokamat (The Things I Trust),
in co-operation with The Organisation for Respiratory Health in Northern Finland, Voimala 1889, Oulu Arts Night, 2017
Pesijät (The Washers)

is a group performance at Oulu Arts Night. It is a communal cleaning ritual whose baseline is the reality experienced by those who have got ill because of indoor air. The performance is based on washing and reading aloud the texts related to the items.
It welcomes all those who want to bring an object or thing to be cleaned.
Pesijät (The Washers)

on Oulun Taiteiden Yössä tapahtuva ryhmäperformanssi, joka toteutetaan yhteistyössä Hengitysliiton Pohjois-Suomen aluetoiminnan kanssa. Se

on yhteisöllinen puhdistautumisrituaali, jonka lähtökohtana on sisäilmasta sairastuneiden todellisuus. Performanssi rakentuu pesemisestä ja esineisiin liittyvien tekstien lukemisesta ääneen. Se on avoin jokaiselle, joka haluaa tuoda puhdistettavaksi jonkin esineen tai asian.

Pesijät (The Washers)

on osa

Luottokamat (The Things I Trust)

-projektia.

(Photographer Juha Heikkinen)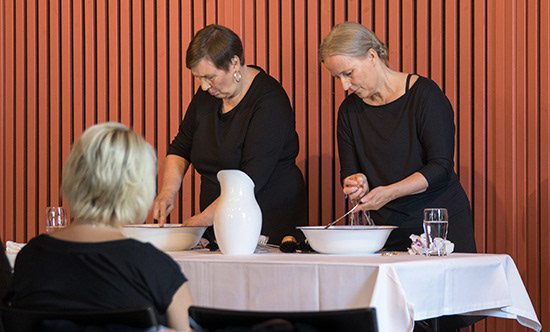 I want to wash off obmutescence, scour off the obstacles in the way of the silent sufferers who cannot make themselves heard.
I want to wash off the thick walls built by those who are unaware and inexperienced.
Let us clean off the dirty thing that makes many of us ill.
I had the most wonderful workmates in the world. They gave me a bike for a birthday present. It portrays me.
I cycled to work whatever the weather.
I would have had fifteen years of work to go. It was an interesting job.
The mould at the working place took my health and working ability.
Thanks my workmates, I remember you with love when I see the bike.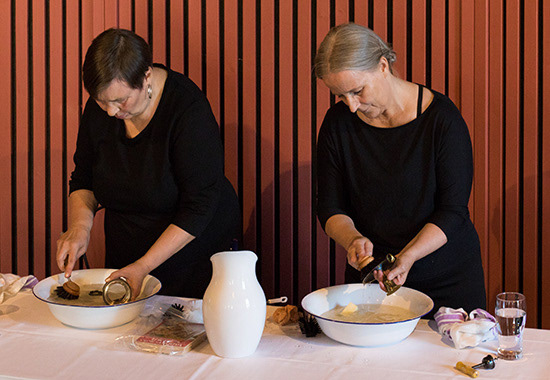 Haluan pestä pois puhumattomuuden, pestä esille ne hiljaiset kärsijät, jotka eivät saa ääntään kuluville. Haluan pestä pois ne paksut muurit, jotka asiasta tietämättömät ja kokemattomat ovat rakentaneet.
Pestään esille se likainen asia, joka monet meistä sairastuttaa.
Minulla oli maailman ihanimmat työkaverit. Sain heiltä syntymäpäivälahjaksi pyörän. Se kuvaa minua. Pyöräilin työhön, oli ilma millainen tahansa.
Minulla olisi ollut vielä viisitoista vuotta työtä jäljellä. Työ oli mielenkiintoista.
Työpaikan home vei terveyteni ja työkykyni.
Kiitos työkaverit, muistan teitä lämmöllä kun näen pyörän.