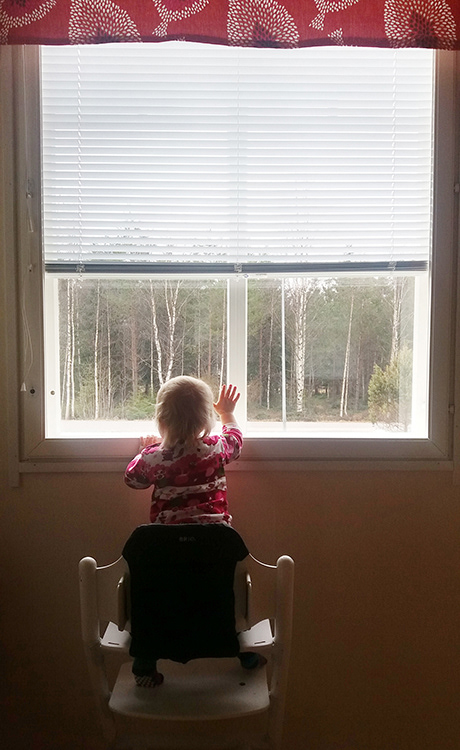 SOME PEOPLE HAVE WONDERFUL MEMORIES OF CHILDHOOD
It's so sad to look at photos of one's own child in the house that made us all badly ill. In the house that should have been a home where you are safe. A place where you seek shelter to get healed when you are sick. A place that is good for your child to grow and live as a child.
Each photo makes you wonder how badly the child is faring there. How much poisonous gases the child has got to breathe? You are wondering whether the chemicals from the plastic carpets have caused any permanent damage.
You have bad conscience because you didn't understand why the child was sick so often.
TOISILLE IHANIA MUISTOJA LAPSUUDESTA
On surullista katsoa kuvia omasta lapsesta talossa, joka sairastutti pahasti meidät kaikki. Talossa, jonka piti olla koti, missä ihminen on turvassa. Paikka, jonne ihminen hakeutuu paranemaan, kun se on sairas. Paikka, jossa lapsella on hyvä kasvaa ja elää lapsuutensa.
Sitä miettii jokaisesta kuvasta, että kuinkahan huonosti lapsi tuossakin voi? Miten paljon lapsi on ehtinyt niitä myrkyllisiä kaasuja hengittää? Onkohan ne muovimatoista lähteneet kemikaalit aiheuttanut pysyvästi jotakin?
Huono omatunto siitä, ettei ymmärretty, miksi lapsi sairasteli niin paljon.